Movie Reviewed: Beauty and the Beast
Director: Bill Condon
Date: 15 April 2017
jamesintexas rating-- **1/2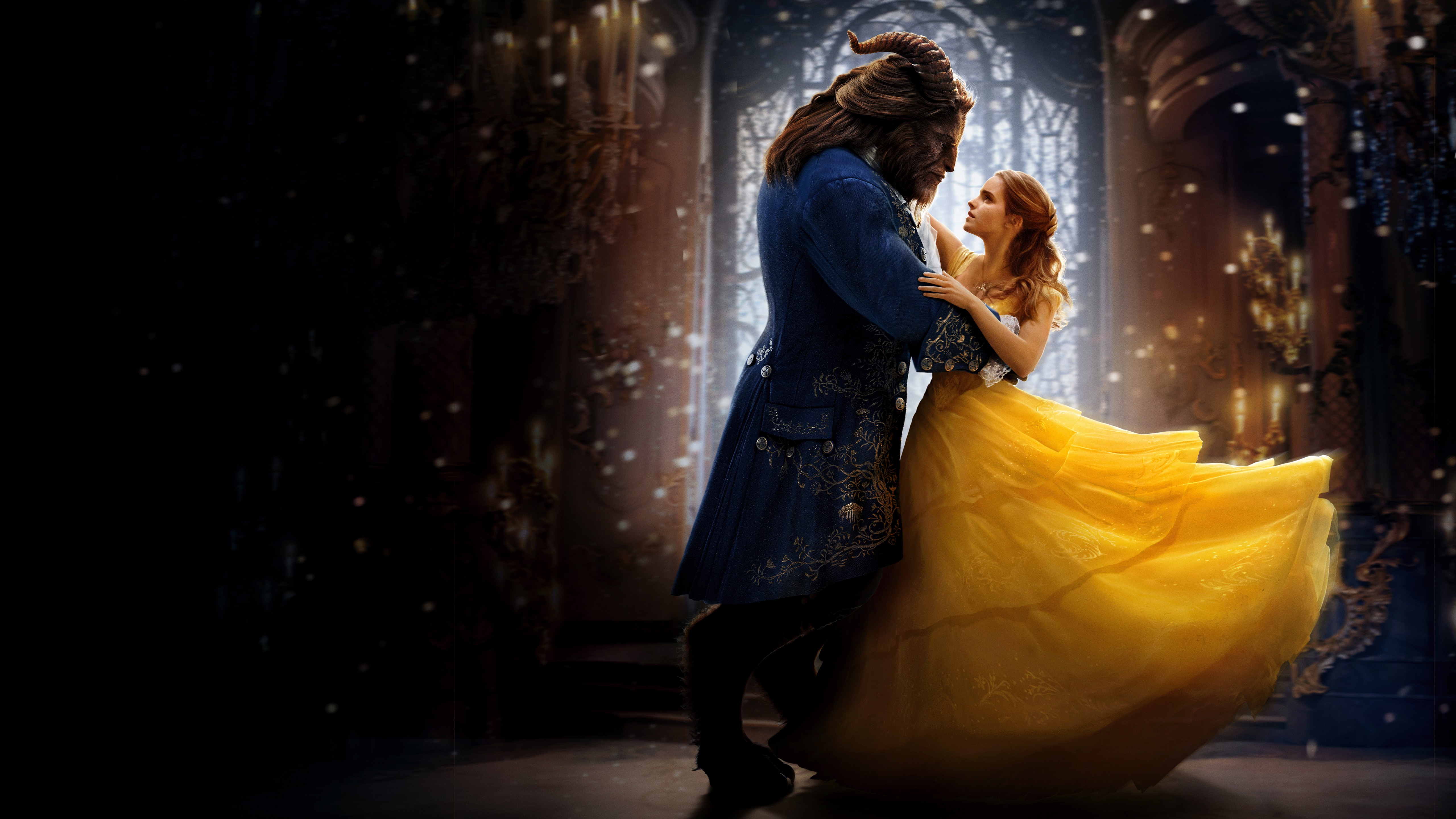 Many times as I watched the live-action version of Disney's animated 1991 classic
Beauty and the Beast
(itself a reimagining of previous versions, to me yet unseen), I cast my memory back fondly to the images, songs, and performances of that film. The 2017 version, while well-made and mostly well-cast, seems superfluous to me. I hate to call any movie a cash-grab, but the impulse to revisit this world seems guaranteed to be more about making a hit and less about making a film worth remembering. For my money, I will always prefer the 1991 film.
A back story is provided this time which is fine involving a lack of hospitality extended by a prince to a begging woman who visits a ball; the magical punishment ensues. Flash forward to the present. Belle (Emma Watson) hungers for more "than this provincial life" in a small village in France, and when her father (Kevin Kline) goes missing on a search for elusive flowers, she evades would-be-suitor Gaston (Luke Evans) and travels to the hidden castle of the Beast (Dan Stevens). Belle sacrifices herself for her father, becoming a captive of the Beast and the castle's enchanted inhabitants. Cogsworth (Ian McKellen), Lumiere (Ewan McGregor), and Mrs. Potts (Emma Thompson) are all here and mostly fine. The songs zoom by as petals from the enchanted rose fall; Belle grows to love the Beast's library, and he grows to convert his anger into kindness. There is a nice scene that flashes back to Belle's mother in Paris, a memory unseen by her until now. Thawing and dancing ensues. Meanwhile, Gaston plots against Belle's father and tries to figure out a way to win the one uninterested independent feminist in the village who despises him.
All the pieces are here. The new songs add little to the film's enjoyment; the old ones remain classics and spirited fun. The castle is a remarkable achievement, but there seems no one scene or moment as powerful as first seeing that dance between Belle and the Beast, given a rich cinematic spin in 1991 that seemed very different from previous Disney films. The film does no harm, I guess, and LeFou (Josh Gad) being in love with Gaston and a blink-and-you'll-miss-it moment at the end of the film is fun. Emma Watson really can do anything, here reunited with her
Perks of Being a Wallflower
screenwriter Stephen Chbosky. Luke Evans seems less capable as Gaston, maybe because Gaston's monstrosity seems small here. I imagine an Arnold Schwarzenegger or a Jason Momoa, so anything he does seems less than. I suppose it isn't fair to just compare it to its predecessor. Standing on its own, the film is fine and enjoyable but a bit clumsy and inelegant. If anything, I am more likely to watch the 1991 film now and show that to my son and daughter. You can decide if they are worth comparing.